Darjeeling Tea Seeyok 2nd Flush Certified Organic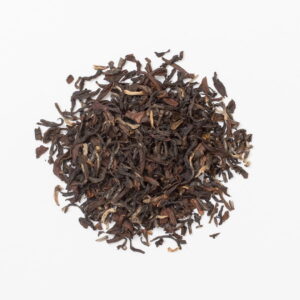 Darjeeling Tea Seeyok 2nd Flush Certified Organic
$44.95
Seeyok tea garden is located in the Mirik valley 1500m above sea level on the Indian Nepal border. It was planted in 1869 and is one of the most revered gardens in Darjeeling known for its hand made black teas. Its certified organic and certified fair trade. This is a tea for true Darjeeling connoisseurs. This second flush grade is light savory peach fruit notes with notes of cedar wood and vanilla. Highly recommended by our tea maker.
500 serves per kg
Grade – FTGFOP1
Re-infuse 3 times
Origin – Darjeeling, India
Taste  Light, clean with notes of wood, fruit and vanilla.
Ingredients Organic Darjeeling black tea
Brewing

1 tbsp (2g)

200ml

90

5 mins


hot