Bulk Sencha Green Tea Certified Organic (certified fair trade)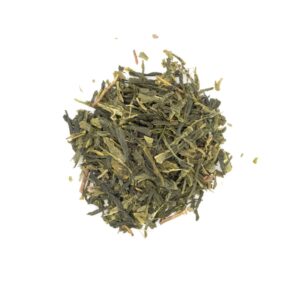 Bulk Sencha Green Tea Certified Organic (certified fair trade)
$22.50
Light, crisp and fresh with oceanic, grassy-citrus notes. Minimal tannin (bitterness). This tea is grown at 3000ft elevation and is essential for all steamed green tea lovers.
5 – 10mm leaves
500 serves /kg. Reuse leaves twice
Origin – Zhejiang Province, China
Harvest – May / June
As part of our online bulk tea offering, our sencha green tea is available in 250g up to 5000kg. Select a size below or contact us for special volume requests.
Taste Smooth with oceanic and citrus notes
Ingredients Certified Organic & Fair Trade green tea
Brewing

1 tbsp (2g)

200ml

80

5 mins


hot